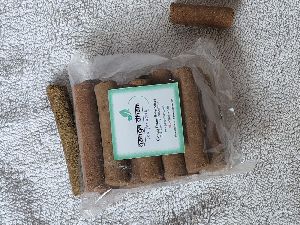 Cow dung is a useful daily usage product that is the waste material of cow pies. Cow dung is the waste product of cows that, includes domestic cattle.
Cow dung is an important bio-degradable and eco-friendly product that is useful for preparing different types of products. Blackish and greyish colours are the unique form of cow dung. Cow dung may change its colour while exposed to air.
The Significance of Cow Dung Incense Stick
A top incense stick is made of organic or artificial fragrance oil. Some manufacturers use natural materials, whereas others use chemical materials. Organic materials that are useful to make organic incense sticks are much more beneficial. A top incense stick is made with sawdust and machine wood.
The sawdust of the incense stick can retain its fragrance for a long time. Charcoal is a common material for making flavourful incense sticks. A small quantity of plants is useful for making beautiful incense sticks. You can use a small quantity of aromatic oil with this incense mixture to give a unique and attractive appearance.
Benefits of Cow Dung Incense Stick
The significant benefits of using cow dung sticks are as follows-
1. Cow dung is a natural element. The burning incense made of pure organic dhoop batti can remove mental stress. You should use a cow dung stick if you want mental peace of mind. It can calm your mind and reduce your stress.
2. Cow dung can kill bacteria. Different types of chemicals are used to make cow dung stick. Thus it can kill different types of insects.
3. Cow dung sticks can remove negativity from your house. If any negative energy is present in your house, cow dung sticks can remove it drastically. Even the smoke released from cow dung sticks does not harm anyone.
4. Cow dung stick is a mixture of frankincense that releases a unique smell when you burn it. It absorbs the bad smell in the surroundings and makes the atmosphere beautiful.
5. Cow dung incense sticks can remove negative energy from your building and influence your mind and body. The chemical-rich, intense stick does not harm your body or the environment. It is suitable for your daily usage.
The Uniqueness of Burning Cow Dung Dhoop Bati
If you want to use an incense tick that can relax your mind and body, you should use a cow dung incense stick. If you use cow dung incense sticks for your house, sorrow and negativity will disappear.
Per the mythological belief, home disputes and accidental injuries will disappear if you use cow dung incense sticks.
Even the sporadic bad effects of planets and constellations are removed by providing sunlight. Gods and your ancestors will be pleased by offering them cow dung incense sticks. It would help if you used the original cow dung incense stick.
You can search authentic online portals to buy the best quality and authentic cow dung dhoop stick at an affordable price. It will help you significantly in many aspects.