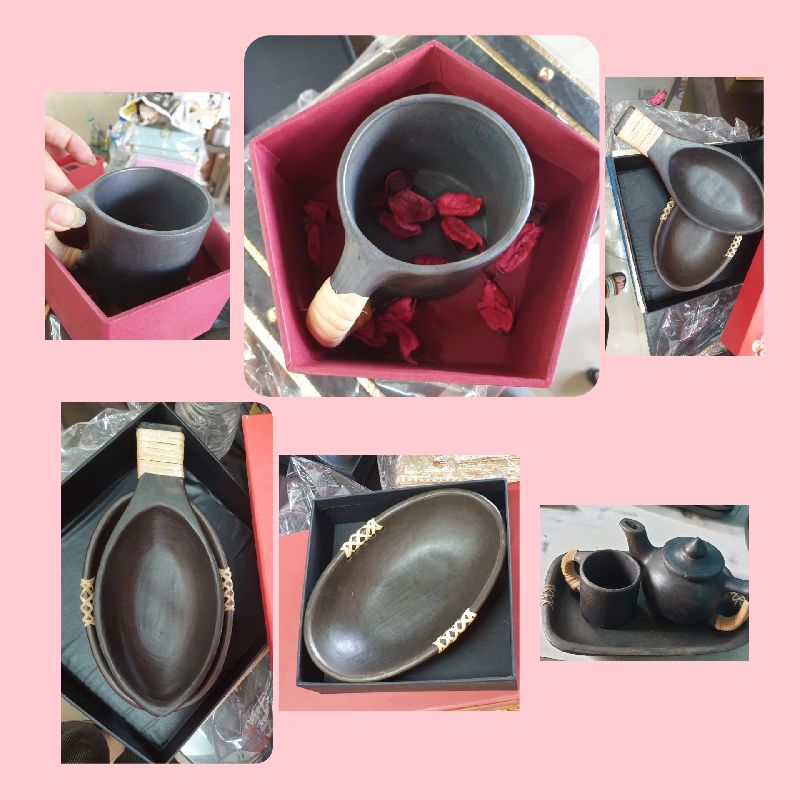 What can be better than an earthy feeling to your daily food and beverage? Make this change in your life and feel closer to nature. Attain the goal of sustainability with the products from Black Longpi Crockery Supplier.
The Speciality Of the Longpi Crockery
A Longpi Crockery is made from weathered rock serpentinite. It is mixed with special brown clay.This stone is particularly available near the river Longpi in the northeastern state of Manipur. This earthenware is a hand-crafted product by the female folk of this state and is a heritage tribal craft.
This crockery does not contain any chemicals or harmful toxic mixtures. It is a pure and natural product. It is highly sustainable that is undoubtedly ideal tableware for any special occasion and fit for regular use.
A Brief About the Craftwork
The Longpi Crockery has a classy appearance. It can have both a matte and glossy finish. The Black Longpi Crockery Supplier products have a few wares that are made out of hand-patted clay. Some of them are not even sculpted on the typical potter's wheel.
The crockery is plain in look. But the contrast is created with the binding or weaving of the cane on the uniquely shaped handles and holders. This cane work is also a speciality of the northeast part of the country.
Diversity Of This Product
A sustainable and carefully crafted product such as the Longpi crockery comes in a variety of shapes for different purposes. The Black Longpi Crockery Supplier has a wide range of products of this material. It comes as a full set of dinnerware, goblet glasses, small and medium-sized bowls, sharbat glass, tray, wine glasses and a pot planter.
Myriad Uses
It is available in multi-sizes and shapes as a set. This natural product of the Black Longpi Crockery Supplier has a variety of uses. They are mostly used for serving food and beverage of any kind. It is great to serve colourful dishes on this stylish tableware. Additionally, the pot planter specifically can be used as a fruit bowl as well.
The pot planter is ceramic with fibreglass and is waterproof. This makes it ideal for displaying your indoor plantsYou may also use it for a flower bouquet arrangement in the corner of a room.
This exclusive crockery set and the individual items are great options for gifts to loved ones. Adopt a sustainability theme and extend it to your near and dear ones by gifting them a product out of nature.
Packaging Needs Care
The Black Longpi Crockery Supplier takes great care in the packaging of this product. It is mostly packed in secure bubble wrap and then arranged within cardboard boxes.
Care Tips
Nature needs your special care and so does this product of nature.Take care of a few tips to make them durable.
 Longpi crockery items are microwave safe but avoid washing them in the dishwasher
 Use only soap and a sponge for cleaning them
 Do not use any harsh liquid or materials that may bring scratches
Switch to sustainable living with Longpi crockery and products and support the artisans who create these unique products.